Our first full day in Mallorca started with a buffet breakfast at the hotel which sadly I didn't get a picture of, but I suppose that doesn't really matter seeing as though breakfast left me a little disappointed. The sausages were good, the boiled eggs were good, the fried eggs were very oily, the bacon was more fat then anything and they didn't even have hash browns. Tut tut.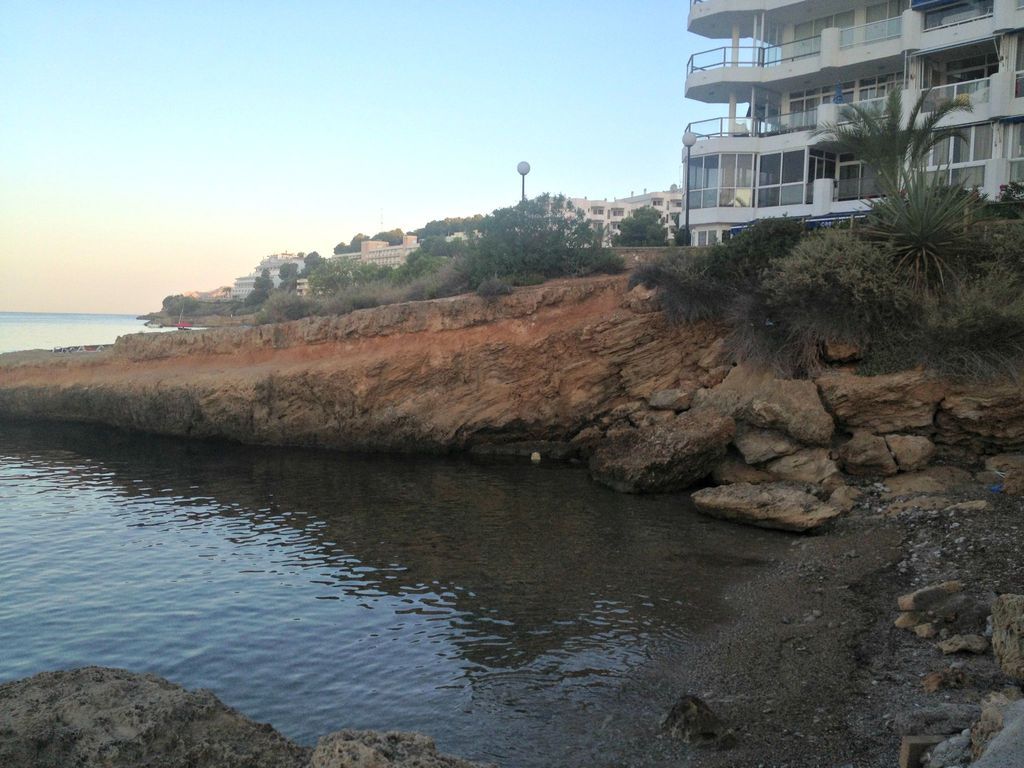 After breakfast we went on a walk to find the beach which luckily was only around 5 minutes away. Unlike the 700 steps we encountered in Gran Canaria (put link here) this walk took us over jagged rocks, pebbles, uneven surfaces and even through other hotels. Apparently this is a common short cut so I imagine the large number of people we walked past sunbathing at the pool side weren't as shocked as we were.
After our little trip to the beach we headed back to the hotel for some lunch of garlic chicken breast, salad and chips, which I have to say was the best meal I had while I was there and some more pool fun.
We didn't do much on our 2nd day as we were waiting for the rest of our family to join us, so we head to a little rock pool/covey area by the beach before heading back to the hotel for another lazy pool day.
All images belong to me
Written by

Bloglovin' || Google+ || Instagram || Lookbook